Screenware24 enables international co-working on projects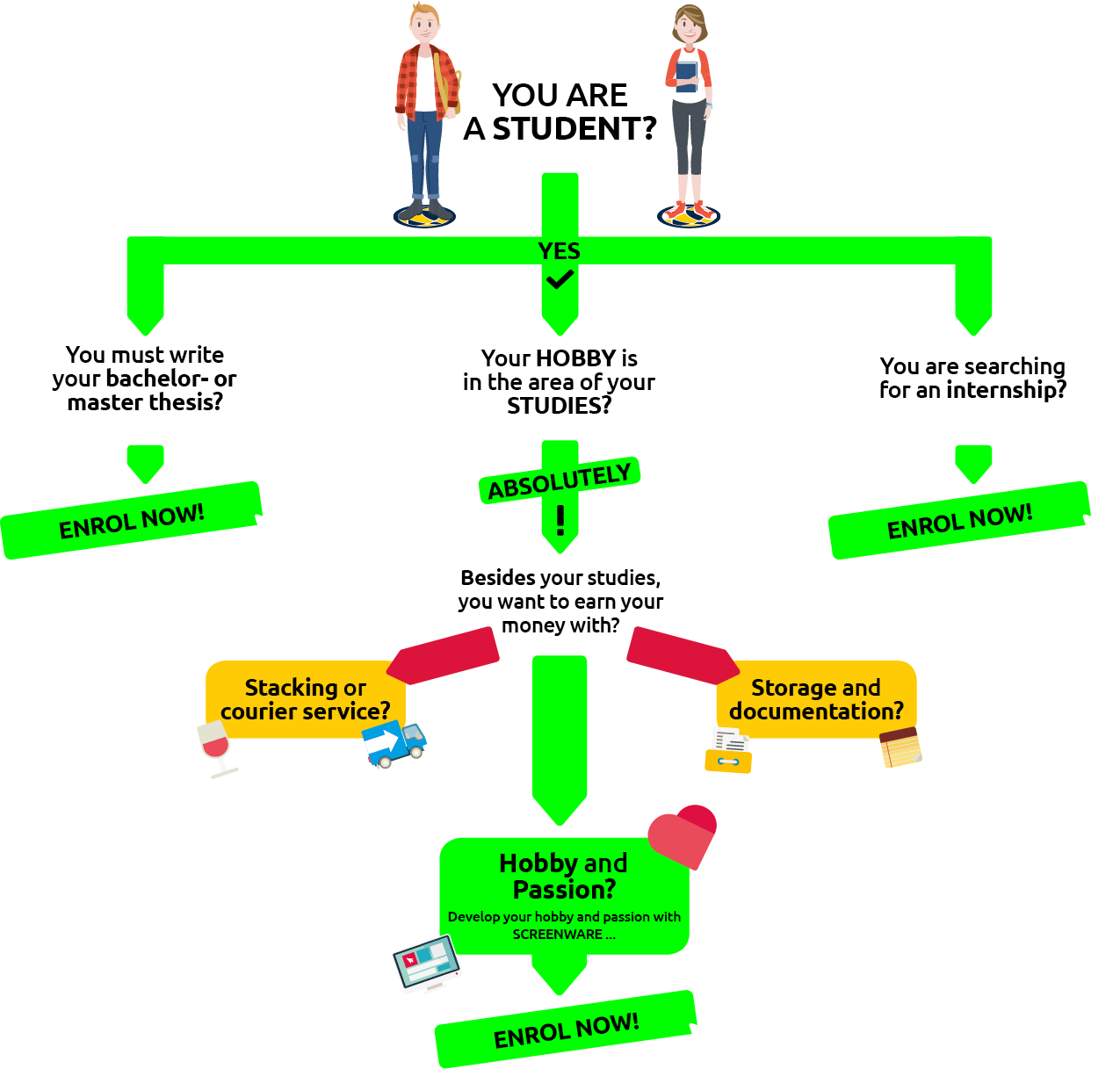 So it is how our co-working with external team members works:
We are a location independent CLOUD-team and we network via modern resources of transboundary communication. So it is how we shape teamwork very flexible and relaxed.
With the help of our company collaboration tool Screenware24, we are able to work together with students, freelancers, companies, and experts from locations all over the world and realize short-term or long-term projects as a team.
In context of co-operation, you receive online access to Screenware24, where you can fill in your profile completely and be assigned to project groups. Of course, you can use, next to the desktop application, also the mobile app of Screenware24.
The activity stream helps you to directly receive updates of your projects and assignments to be able to react in time. The breaking down of projects into sub-assignments facilitates the work and time management.
The internal drive of Screenware24 covers the complete data management. Each employee files the documents in the corresponding project drive that all team members can access the data from anywhere.
Chat, posts, and comments as well as documents on current state – that is how we call flexible and modern team work.
In case you feel inclined to change something and support our projects, fill in our contact form and we will identify pillars of co-operation. If you are living in or near by Viersen, working from our head-quarter is possible as well.